HOW TO NOURISH YOUR SKIN AT NIGHT
Life is busy. Between work, family and friends it can seem as if there's barely anytime to take care of yourself. After a long day, skincare often takes a backseat, especially when it's far too tempting to fall straight into bed. But you should never underestimate the power of a good night time skincare routine.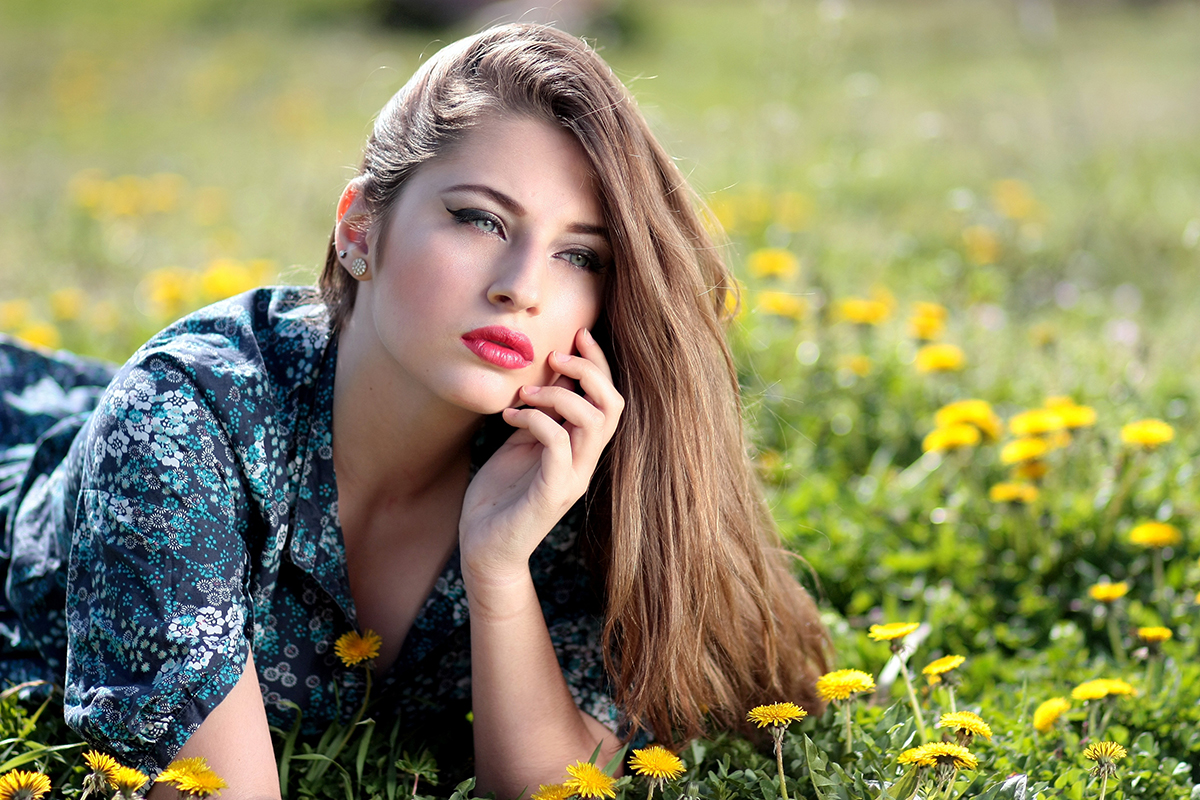 7 PRODUCTS TO BOOST YOUR GLOW​
Achieving a healthy glow is top of everyone's beauty wish list, but when a bad skin day rears its head it feels as if you're attempting to attain the impossible. However, achieving fresh-faced radiance isn't as hard as it may sound. It's all about incorporating the right products with the right ingredients, think Vitamin C and Hyaluronic Acid, to boost vitality and refine skin tone no matter what your skin type. If you're confused about the products you should be using to enhance your complexion, our top 7 recommendations promise to boost your glow in no time! 1. Micro Exfoliant Bursting with natural actives, including Papaya Enzymes and Diatomaceous Earth, the dual-action microdermabrasion of Micro Exfoliant helps to soothe, calm and brighten the skin. Its gentle exfoliating action removes dead cells to eliminate dull complexions and restore natural radiance. Top Tip: For deep cleansing and optimum exfoliation, use 2-3 times a week. 2. Super Serum Duo Packed full of Vitamin C, Cassia Alata Leaf Extract and Retinol, the Super Serum system slows the effects of ageing whilst resurfacing and rejuvenating the complexion. Using the Super Serum Day and Super Serum Night in conjunction will help to re-educate and uplift your skin, ensuring sheer luminosity. 3. Brightening Boost Brightening Boost targets signs of premature ageing by stimulating collagen production and balancing skin tone, reducing signs of pigmentation and promoting a brighter, fresher appearance. Enhanced with Hyaluronic Microspheres and Vitamin C, this energising formulation penetrates the skins surface to deliver greater stimulation. 4. Illuminating Primer Create a flawless base for makeup and add an instant glow with Illuminating Primer. Our blend of Cassia Alata Leaf Extract, Hyaluronic Acid and Vitamin E promises to leave skin looking smooth, balanced and fresh whilst the addition of Soft Focus Technology corrects colour and blurs blemishes. Pores are tightened and fine lines smoothed for a youthful, healthy finish. 5. Resurface & Peel Homecare Kit ​Our powerful combination of Glycolic, Salicylic, Lactic and Citric acids offers a welcome treat for anyone suffering with congestion, breakouts and uneven skin tone. Stubborn dead skin cells are loosened, pores decongested and skin firmed to restore a youthful glow. Top Tip: Use once a week for six weeks to truly refresh and replenish your complexion. 6. Hydra Lift Serum This advanced serum provides an instant facelift effect by firming, toning and plumping the skin from within. A blend of Hyaluronic Acid and Vitamin C actively promotes the production of collagen to reduce the visible signs of ageing by maintaining optimum moisture levels and restoring elasticity. 7. Beauty Balm Created using our innovative blend of vitamins, minerals and zesty essential oils, this indulgent balm stimulates the skin to boost radiance. Enhanced with Hyaluronic Acid, Beauty Balm improves elasticity, tightens pores and maintains moisture levels to promote a smooth and fresh look whilst the addition of Vitamin E calms and soothes signs of redness. Top Tip: For the perfect beauty boost to wake up the skin create a mask by applying a thick layer and leaving for 15 minutes. Remove the residue with toner or warm water to reveal instantly more youthful-looking skin!​
HERO INGREDIENT – VITAMIN C​​
WHAT IS IT & WHY SHOULD YOU I BE USING IT?​​ Vitamin C is one of the most crucial ingredients for revitalising the skin, which is why we try to incorporate it into as many of our formulas as possible. Its antioxidant properties not only make it a vital molecule for skin health but out bodies also need it to produce collagen. High levels of the vitamin are naturally present in both the dermis and epidermis of the skin; however, ageing causes a decline in Vitamin C content. Applying Vitamin C to the skin topically in the form of serums, masks and moisturisers promises to keep skin looking younger and more radiant for longer.​ A simple addition to your skincare regime, Vitamin C promises to uplift skin tone. It tackles a variety of concerns from premature ageing and pigmentation to increasing cell renewal, helping to restore radiance for an unmistakably natural glow. Vitamin C has been shown to decrease water loss and retain moisture due to its ability to absorb easily into the skin. It is these properties that make it so effective at keeping the skin hydrated, making it the perfect ingredient for anyone with dry or sensitive skin. Vitamin C is also commended as a strong antioxidant, helping to strengthen the skins barrier and thicken its dermis. Incorporating products such as our Super Serum Duo into your skincare regime will help to re-educate the skin, reducing the effects of sunburn caused by exposure to harmful UV rays whilst preventing the consequences of long term sun exposure.​ KEY BENEFITS: Vitamin C is key for stimulating and maintaining collagen production, helping to protect the skin from signs of premature ageing. It also helps safeguard from sun damage and reduce the appearance of pigmentation and imperfections to promote a bright, fresh-faced appearance. Its anti-oxidant properties help slow the rate of free-radical damage on the skin. Derivatives of Vitamin C, such as Ascorbic Acid, can neutralise free radicals and even reverse their effects on the skin including dryness, flaky patches and premature ageing. Pollution attacks the skins natural barriers leaving the face feeling sensitive and irritated. Vitamin C protects the skin from the dirt, grime and impurities found in the air by aiding in the healing of wounds and reducing signs of inflammation and redness. Vitamin C promotes the production of collagen, which is a prime substance for binding skin cells together. Better collagen production is a key attribute of healthy, smooth and younger looking skin, helping to reduce signs of premature ageing and promoting an enviably even skin tone and texture. OUR PRODUCT RECOMMENDATIONS Hydra Lift Serum is an energising serum formulated to revitalise and refresh the complexion whilst promoting sheer luminosity. Hydra Lift Serum offers an advanced active complex that provides an instant facelift-feel by reducing the appearance of wrinkles and restoring elasticity. Super Serum Duo will reduce signs of premature ageing whilst nourishing, protecting and brightening the skin for a fresh look. AHA Night Cream softens and smooths the skins micro-relief whilst delivering a concentrated boost of hydration and refine skin tone. Resurface & Peel Homecare Kit eliminates dull complexions and sloughs dead skin cells for an instant radiance renewal. RENU Radiant Skin Peel is a powerful anti-ageing exfoliator that buffs away dead skin cells whilst reducing pore size to reveal a brighter, lighting complexion.
BEAUTIFUL BODIES: TAKE ON THE JANUARY DETOX​​
With the festive season well and truly over, the January slump is in full force. If, like us, you spent December indulging in your fair share of cheese, chocolates and pigs in blankets - not to mention a mulled wine or two - you're more than likely suffering the after effects. So why not do something different this January and take some positive steps to beat the blues. Investing in products that nourish and cleanse the body properly is important. There are so many simple additions you can incorporate into your lifestyle to remedy dull, tired skin whilst toning, tightening and refreshing problem areas. Taking active steps now and implementing a routine you can uphold is a sure-fire way to keep your skin looking its best all year round. Exfoliate to Energise Did you know that you should exfoliate your body as often your face? Incorporating a salt scrub into your bathing routine 2-3 times a week will work wonders to encourage the natural process of cell regeneration; shedding dead skin cells to brighten, balance and refresh. The Body Buffer from our Spa range is ideal for this. Formulated with an invigorating blend of crushed Walnut Shell, Papaya Enzymes and Shea Butter, it works to improve the appearance of imperfections as well as brightening, balancing and softening the skin. Remember, a little bit goes a long way when it comes to exfoliator and it's important to be gentle to avoid damaging the surface of the skin. Tighten & Tone Whether you're making an effort to improve your health and wellbeing this year or you simply want to tackle your imperfections, adding specialised products, like our Super Sculpt Body Lotion, to your regime promises to enhance the process. Tackling a variety of body concerns, including cellulite, bloating, water retention and dehydration, Super Sculpt is the perfect addition to your bathroom cabinet. Our intelligent combination of active ingredients instantly gets to work to not only lift and tone problem areas but reduce the appearance of unwanted cellulite and fight signs of premature ageing. Skin is refined and elasticity restored to help you feel more confident in your skin. Trust us when we say, if you only buy one body care product this year – make it the Super Sculpt! Treatments to treat yourself! The best way to gain and maintain skin radiance is to call in the experts. Incorporating professional treatments into your body care regime will help you achieve the best results – and they don't have to break the bank! At MONU, our skincare experts have developed an impressive portfolio of treatments to rejuvenate and detoxify the skin and the results they produce are easily sustainable with the right homecare. For pure indulgence, we recommend the Body Boosting Detox Wrap. This unique treatment delivers an immediate tightening and toning effect, balancing skin tone and restoring hydration in the process. Incorporating the invigorating properties of the MONUspa Slim Gel, which is applied to the body and layered with compression bandages, the Detox Wrap has been designed to promote inch loss and reduce the appearance of cellulite by stimulating the circulation and draining excess fluid. Our refreshing blend of Sweet Fennel, Seaweed and Witch Hazel helps to refine and cleanse the skin whilst dirt, grime and toxins are removed. This is best used in conjunction with a balanced diet and exercise regime. Similarly, if you're looking to inject some energy into dull, lifeless skin, why not opt for the Lime and Walnut Wrap. Developed to revive the skin, this treatment combines a blend of citrus Essential Oils to massage the body, plus Body Buffer to exfoliate and refresh. The combination of Lime, Walnut Shell and Shea Butter works to polish skin tone and promote cell regeneration before the body is cocooned in a comforting foil wrap. Once the wrap is removed, skin is sure to feel both detoxified and refreshed whilst signs of ageing and imperfections are reduced. It really is that simple! With just a few additions to your bodycare routine, you can make 2018 the year you achieve the best skin of your life. For more information on our treatments or to find out where your nearest MONU spa is, get in touch today. Plus, don't forget to follow us on Instagram, Twitter and Facebook for exclusive news, expert advice and offers. ​
Tips and advice to help you with your complexion concerns and maintaining a healthier skincare routine using MONU's natural & cruelty free products.
Above all the most important thing to remember is to B U !
THE HOME OF THE MONU BLOG